Customer

Corteva
Companhia de Estágios

Year

2022

Team

Jogajunto

Service

Employer Branding /
Inbound Recruiting
Together,
we attracted diverse talents from Mexico for the internship program
Corteva Mexico is a global agricultural company, holding some of the most recognized brands in agriculture and dedicated to developing and launching solutions for producers.
The company faced challenges in attracting talents for its internship program in fields such as marketing and administration because it was perceived solely as an organization operating in the field/agricultural sector.
Moreover, our challenge was to understand how to attract talents from Mexico to fill the open positions in these specific areas of the company, emphasizing diversity.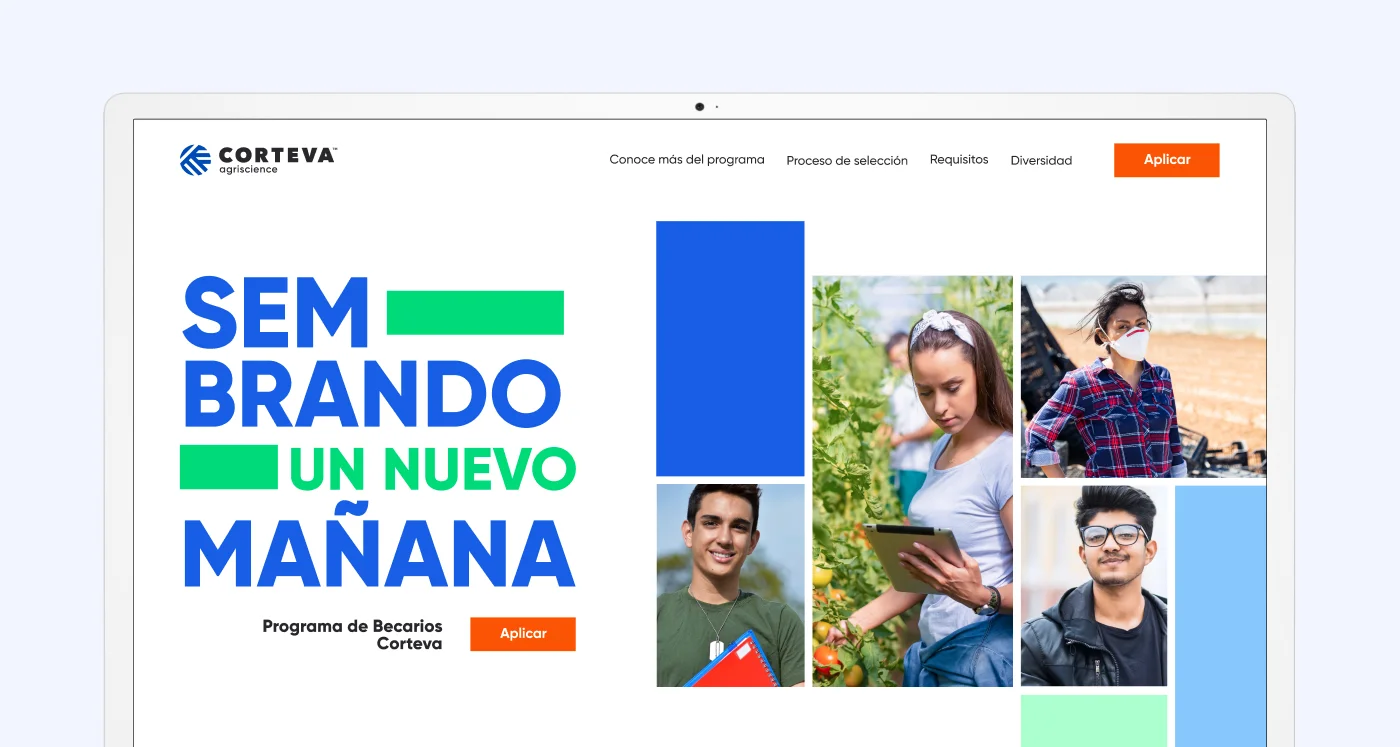 Solution
Together, we created a campaign to advertise the vacancies with a focus on TikTok.
We needed a better understanding of the culture of students in Mexico in order to create an attractive internship program campaign for them.
In collaboration with Companhia de Estágios, we conducted extensive research and immersed ourselves in the country's culture. We discovered and engaged with content from local influencers and comprehended how students communicate through social media.
Identifying that the best solution to attract this audience was to create a campaign with a relaxed communication style, we engaged with the trending topics in Mexico at that time. We generated internship program promotional content across social media platforms (for reach and conversion), including TikTok Ads.
Together,
we achieved sensational numbers
On a single day of the campaign on TikTok: we generated 99 registrations, spending R$4.99 per conversion, and accumulated over 1.1 million views.
On Facebook/Instagram we had 96 registrations, spending R$19.97 per conversion, with several thousand views.
Corteva's Internship Program was awarded at the 20th ABMRA Agro Communication Show.
Testimonial
With Jogajunto we managed to go beyond expectations. Our process and results were wonderful, working together!"

Helena Meirelles Campos
Talent Acquisition Consultant at Corteva